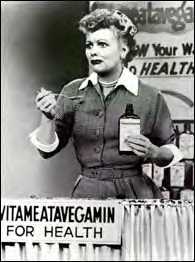 Hello Friends!
Welcome to the community portal for The Lucille Ball Wiki. This page is designed to be the starting point for all editors on this wiki, and allows us to come together to discuss changes we'd like to see here. If you have any questions or would like to see what needs done, this is a good place to begin.
Please remember that you don't have to make any big or major edits! If you're uncomfortable making large changes, please feel free to start by making small changes such as fixing a typo or adding a fact that hasn't been included! Don't forget that you can also use the Sandbox to test or play with the coding features of this wiki.
Asking Questions
Edit
Most editors on Wikia are generally very friendly and are willing to help novices. Because of this, you should never hesitate to ask a more experienced user for help. Most often, they will offer guidance or support to your problem, or point you in the direction to get proper help.
Areas Needing Work
Edit
Specific areas of the wiki that especially need work can be listed here. Only areas that are in dire need of attention should be listed, so once an area is considerably improved, it should be removed from this list.
Current Projects
Edit
Editors that are presently working on a specific area should add an explanation here so everybody knows what is being done.
Pages Needing Administrator Attention
Edit
Add any pages that need attention by an administrator to this list. These pages should include conflicts, recurring vandalism, and serious disputes. In the event that the problem is not resolved in a timely fashion, please leave Andy a message on his talk page.
Community content is available under
CC-BY-SA
unless otherwise noted.